Author:
Jennifer E. Smith
Publisher:
Macmillan Children's
Release date: 4th May 2017
Genre:
YA, Romance, Contemporary
Pages: 432
Source:
review copy from LoveReadingUK
Add to Goodreads shelf
| Buy from Waterstones
| Buy from Amazon
|
Buy from Wordery
Alice doesn't believe in luck—at least, not the good kind. But she does believe in love, and for some time now, she's been pining for her best friend, Teddy. On his eighteenth birthday—just when it seems they might be on the brink of something—she buys him a lottery ticket on a lark. To their astonishment, he wins $140 million, and in an instant, everything changes. At first, it seems like a dream come true, especially since the two of them are no strangers to misfortune. As a kid, Alice won the worst kind of lottery possible when her parents died just over a year apart from each other. And Teddy's father abandoned his family not long after that, leaving them to grapple with his gambling debts. Through it all, Teddy and Alice have leaned on each other. But now, as they negotiate the ripple effects of Teddy's newfound wealth, a gulf opens between them. And soon, the money starts to feel like more of a curse than a windfall. As they try to find their way back to each other, Alice learns more about herself than she ever could have imagined . . . and about the unexpected ways in which luck and love sometimes intersect.
At one point a couple of years ago when I first started hardcore bingeing YA books, I stumbled across one of Jennifer E. Smith's books. I can't remember which one exactly, but I remember after the first, I went back to the store and bought two more of her books. She quickly became one of my favourite contemporary YA writers, and even now when my TBR is 99% YA fantasy, I still get super excited for her books. (Along with Jenny Han, Rainbow Rowell and Catherine Doyle). Windfall was no exception!
The story follows Alice, her cousin Leo – who is more like her brother since she's been living with his family, and Teddy. Alice had a difficult childhood, both her parents died a year apart and so she's been living with her cousin Leo's family. I think we've all either been asked, or have asked the question 'what would you do if you won the lottery?'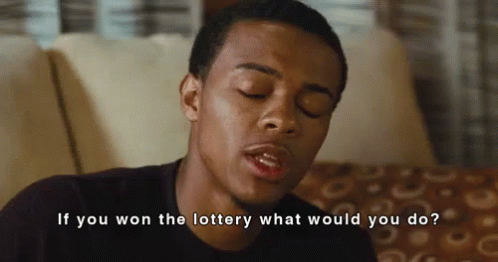 Alice buys a ticket for her best friend, Teddy, on his 18th birthday as a joke and they actually win. They hit the jackpot, winning millions and millions. Alice and Teddy both had rough childhoods. For Alice, her parents died a year apart, which has made her fear change. For Teddy, it was an absent father with a gambling addiction. Winning the lottery is the best thing that could have happened – at least, that's what Teddy thinks. Alice on the other hand isn't so sure and this makes for a fantastic, uplifting adventure that explores young romance, friendship, embracing change, and fate.

Windfall makes for a fantastic, laughter-filled and uplifting adventure that explores young romance, friendship, embracing change, and fate. As always, Jennifer E. Smith is the Queen of Contemporary. This book isn't only about embracing change, but creating our own luck and fate. It's warm, moving, and ends on a note of hope and optimism.

(Honestly, exactly what I needed, finishing up my last term at uni).
Rating: ★★★★
Favourite quote:
"We have all sorts of words that could describe us. But we get to choose which ones are most important."