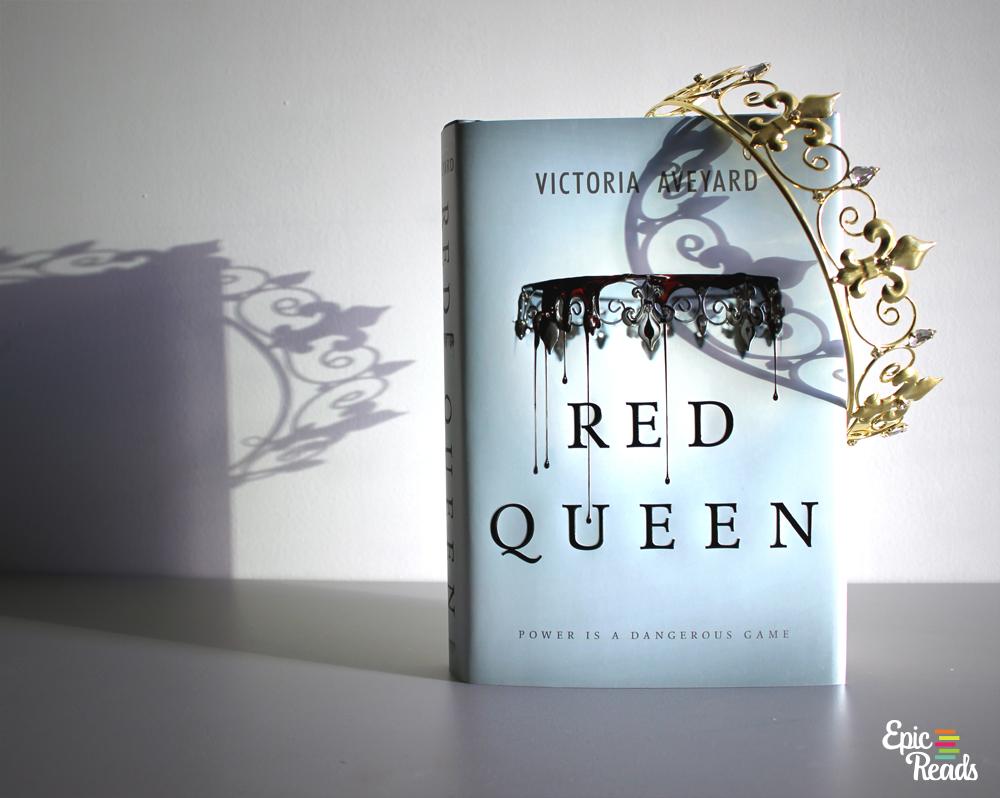 The Red Queen by Victoria Aveyard is one of those books that you know as soon as you pick it up you'll love it, whether it's the intriguing synopsis that reels you in or the gorgeous cover. Below is the Goodreads summary of the story.
The poverty stricken Reds are commoners, living under the rule of the Silvers, elite warriors with god-like powers.
To Mare Barrow, a 17-year-old Red girl from The Stilts, it looks like nothing will ever change.
Mare finds herself working in the Silver Palace, at the centre of
those she hates the most. She quickly discovers that, despite her red blood, she possesses a deadly power of her own. One that threatens to destroy Silver control.

But power is a dangerous game. And in this world divided by blood, who will win?
Truthfully, there were times while reading this book where I sort of wasn't feeling it and it took me longer than I expected to get through it but overall I absolutely loved it. Especially the last hundred or so pages. Just when it seemed like everything was going well and you thought you knew what you were getting yourself into, the plot twists hit you and your world just comes crashing down.

In the book there is an unexpected betrayal (that's all I'm going to say about it) and if I'm being 100% honest, (even though I didn't know what the betrayal would be) I knew it was coming since it was accidentally spoiled for me. And even though I knew it was coming, I was still utterly taken by surprise. I don't think a plot twist has hit me so hard before! I'm writing this only an hour after finishing the book and I still cannot believe what has just happened.

In my opinion, there are certain aspects of the story that could be further developed, like the war that plays a large part in the story yet I'm not entirely sure why it's happening. Who are the Reds and Silvers fighting?

Overall, like I said I loved this book and it's definitely one of my favourite reads of the year so far – probably one of my favourite reads ever. I know some people are put off by the idea of a love triangle but I can assure you that that is the least of your worries. I'm not even sure if 'love triangle' is the right word.

I can't wait for the rest of the trilogy and I think as a debut novel, Victoria Aveyard did such an amazing job.

Rating: ★★★★★